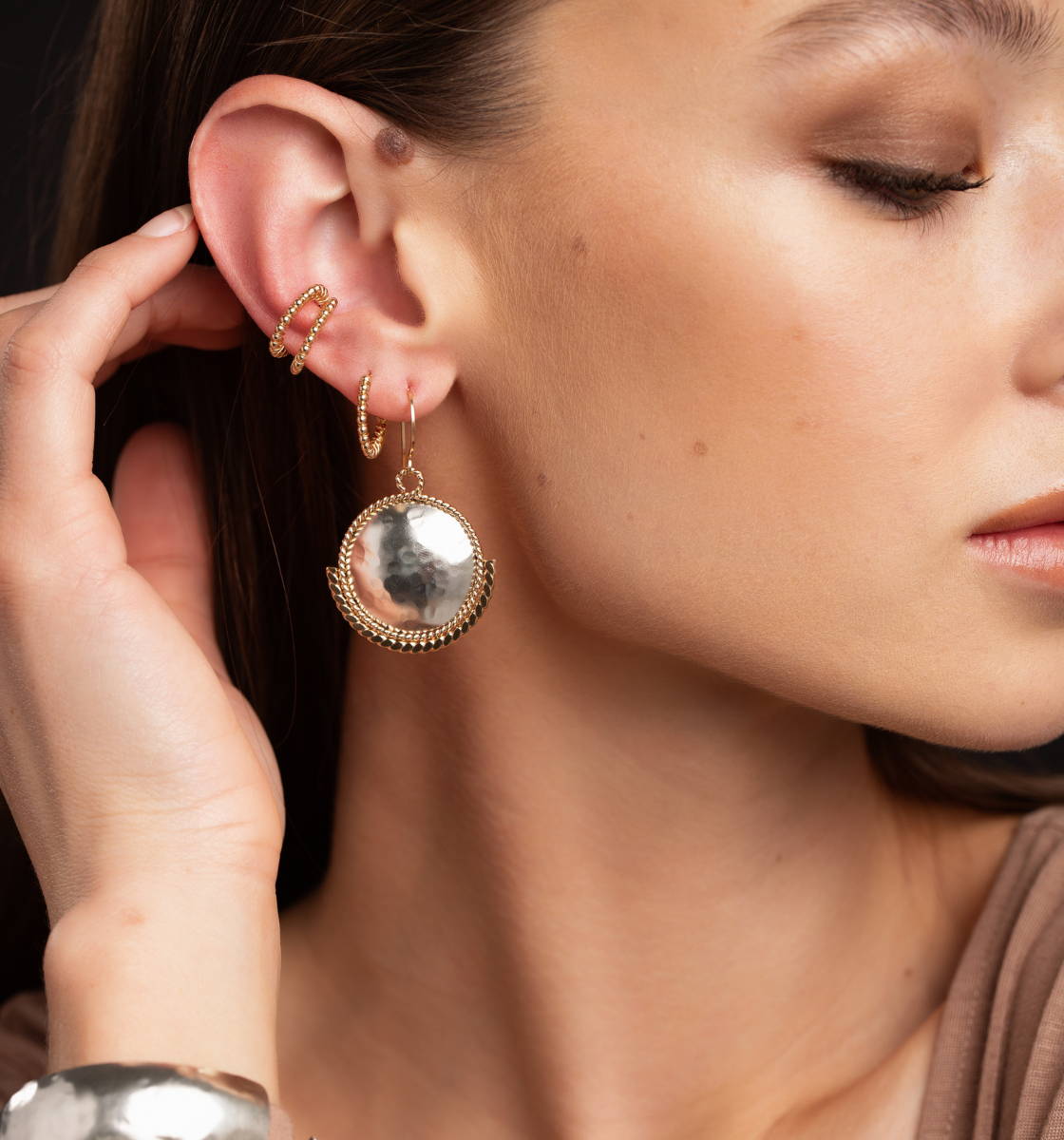 ORGANIC JEWELRY
We continually strive to push the envelope. And at a fast pace. We launch NEW constantly. This throws new techniques, machinery + skills at the staff often. Because our skus change so frequently, we go with the flow of organic differences in pieces. We often change techniques and even the people focusing on them. This can result in the same sku looking different from piece to piece. This results in an organic flow we choose and love!
Our entire team has a killer work ethic. We are NOT afraid of a challenge or long hours. We celebrate idiosyncrasies that make pieces unique. We do not believe in wasting resources or incurring price raises to attempt exactness. We truly love the unique touch each artisan can have on pieces. There is a stamp of every shape, stone, and size variation that says that piece is handmade. That says that piece is yours! We stand by what we select on that spectrum as a company.
FINER METALS + MARKING
Our skin can react with even the finest of gold for many reasons.
Metallic abrasion can be a result of makeup and other chemicals on your skin and clothing.
Especially acidic skin can cause discoloration.
If gold jewelry leaves a dark mark on your skin, it could also indicate low iron, a common nutritional deficiency affecting women. Please see a physician with any concerns or further questions.
Know that SARAH BRIGGS indeed works with only the finest of metals and stands behind them!