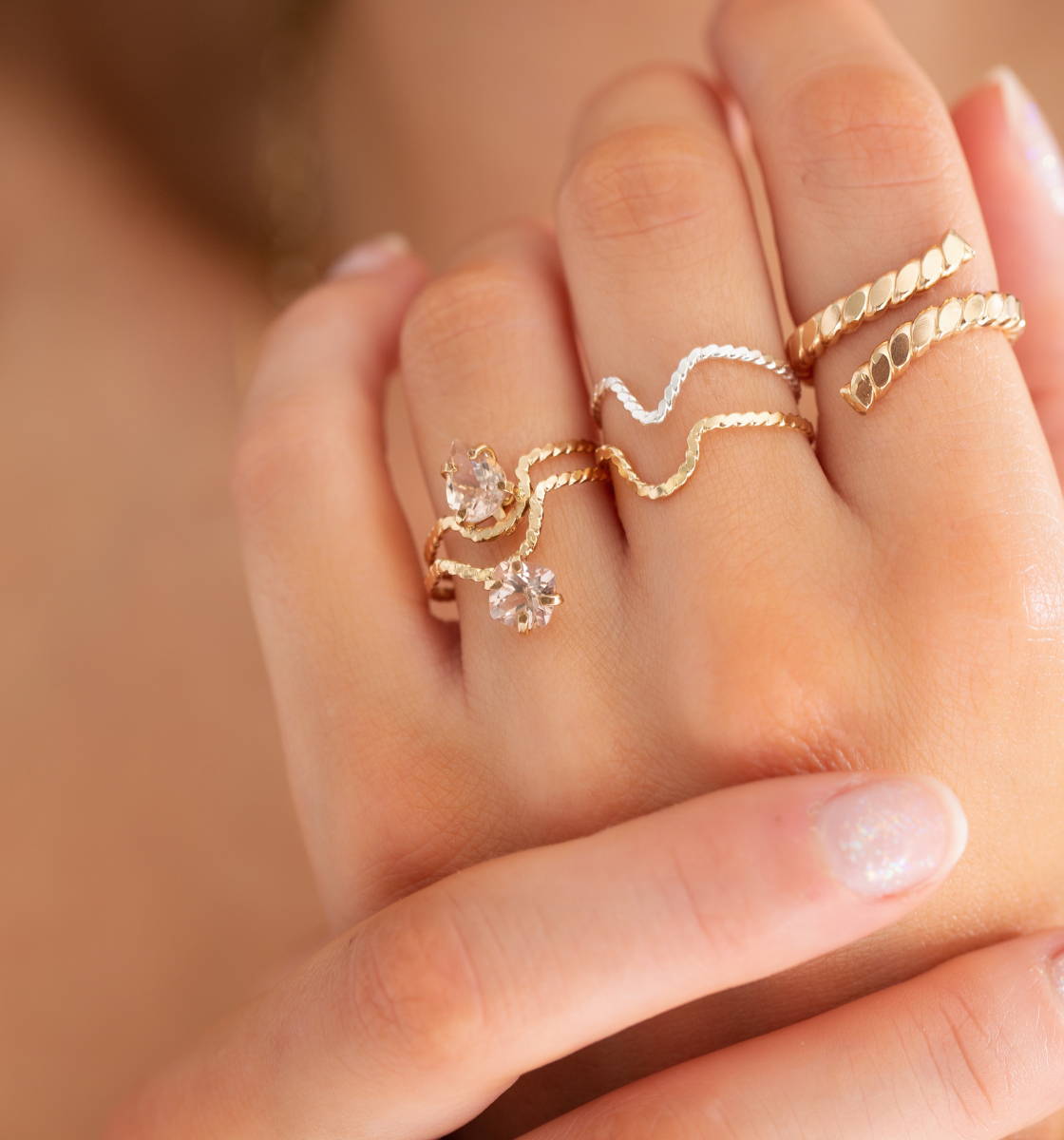 We make high quality, affordable jewelry that lasts! In a world overrun by plated jewelry that disappoints, we sought out metals that you can trust and wear forever!
925 Sterling Silver
Sterling silver is an incredibly durable, waterproof + lightweight metal ideal for daily wear. Sterling Silver is nickel free + hypoallergenic.
P.S. - There is a major silver trend rising!
14K Gold Filled
A layer of solid gold is permanently bonded with heat and pressure MAKING IT indistinguishable from solid gold. GOLD FILLED is hypoallergenic, medical grade, and heirloom quality. Gold filled will not wear off and can last a lifetime.
Sweat + even shower in your SB jewelry without fear of it turning or tarnishing!
Clean your gold filled jewelry with warm water and pat dry with a soft cloth - Never rub.

Polish your sterling jewelry with a jewelry cloth when needed.
All your metals will keep best when stored in an airtight container or bag away from the elements.
Some of our jewelry is welded which can cause a small dark spot at the point of soldering. It can easily be removed with a polishing cloth.