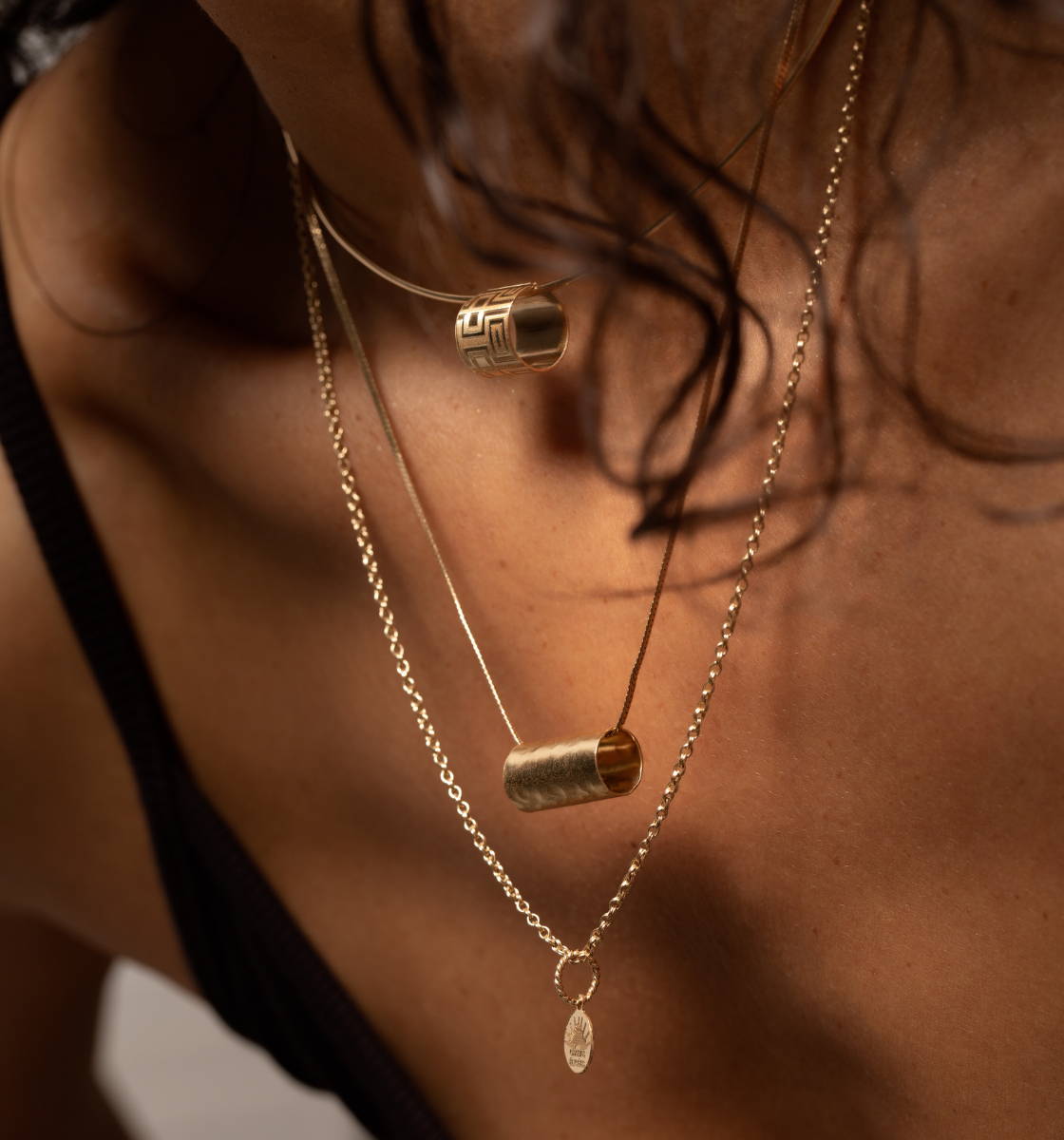 From dainty + delicate to statement, we've got you covered! Chains are our thang!
Best selling classics to new launches monthly, we search the world for the best, most quality chains to complete your look.
there are many degrees of quality standards out there. We are transparent about what metals you are buying and how to care for them.

We have higher standards than any box store + even fine department store, without the markup! We do the work so you can just wear the jewelry!
Our delicate chains give that perfect dainty look; take extra care not to stretch, yank or pull on them. (we're looking at you - kids and pets!)
Gold filled chains are waterproof and perfect for long term wear. Best storage is in a dry area away from sprays, oils, and other elements.
Avoid exposing plated chains to water, perspiration, sprays, oils, lotions, and tanning products. These are known to tarnish jewelry faster. Store in a dry area away from of the elements.