Log in to Customer Account -

You can access your Customer Portal by clicking the "Account" button in the top right of the main SARAH BRIGGS webpage. If you have not registered an account, you will need to create an account using the same email address used at checkout. Once your account is registered, you can login and modify your subscriptions as needed! If you are having troubles logging into your account, you may recover access using the link on the account login page.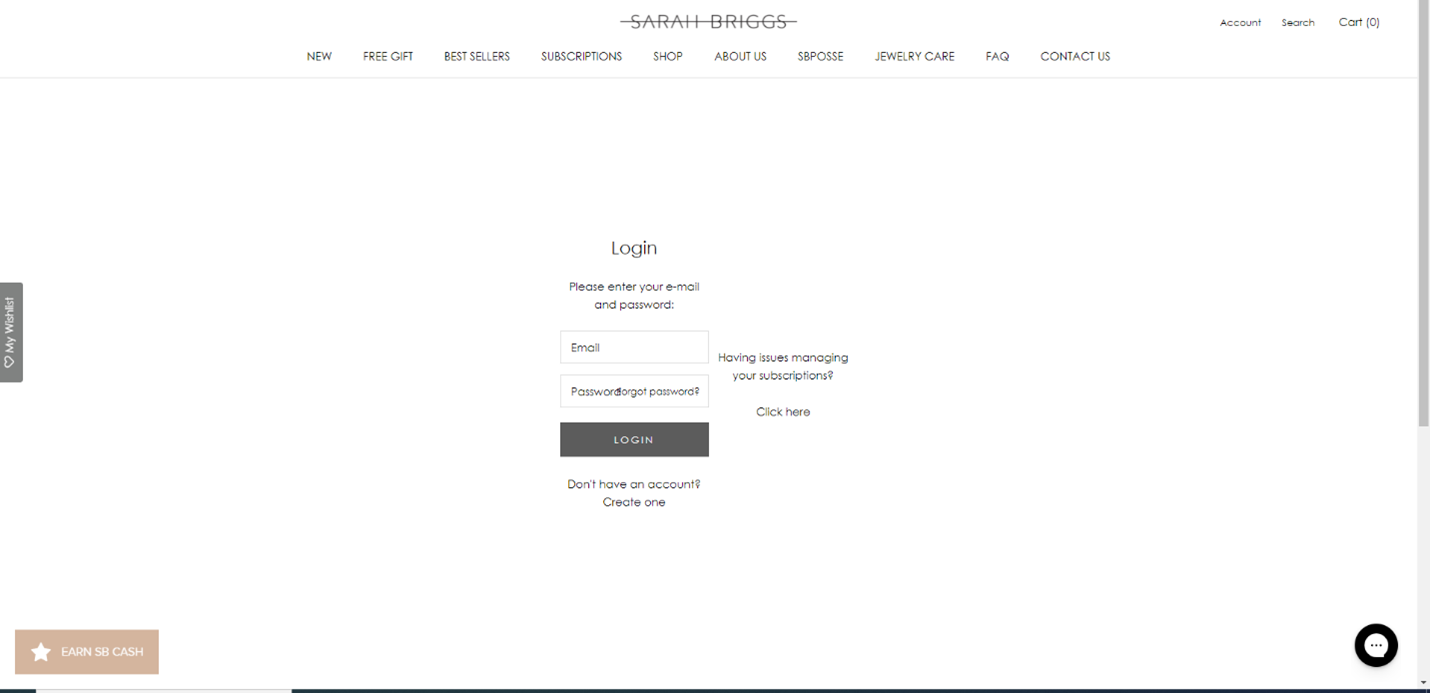 Alternatively, you can access your account using the Customer Portal direct link. This link is normally sent in your Subscription Confirmation email and your Upcoming Order email.
Update Billing Information -
In the "Billing Information" tab, you will find the current method of payment along with the current billing address. However, this is not the same as the shipping address. You would edit the address in the section if your billing address has changed or if you need to update your email address.

Note: If you signed up using PayPal and want to change your payment method in PayPal, you need to cancel the subscription and start a new subscription via the checkout on the main SARAH BRIGGS website. This is due to PayPal requiring a new billing agreement for any changes made.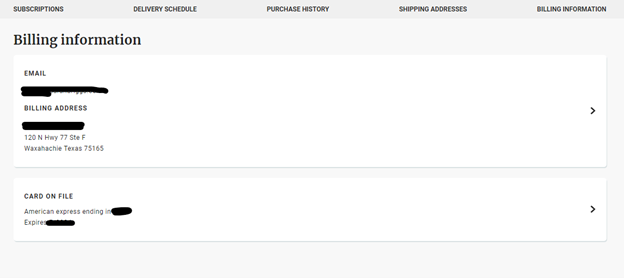 Update Shipping Address -

Once logged in, click on "Shipping Addresses", and click on the address that is needing to be edited. From there, you will be able to input your new shipping details. This only affects the shipping/delivery address; this does not update billing information related to the method of payment. You cannot update the shipping address for any subscription order once it has been charged. Please email heygirl@sarahbriggs.com to update your shipping address, if needed.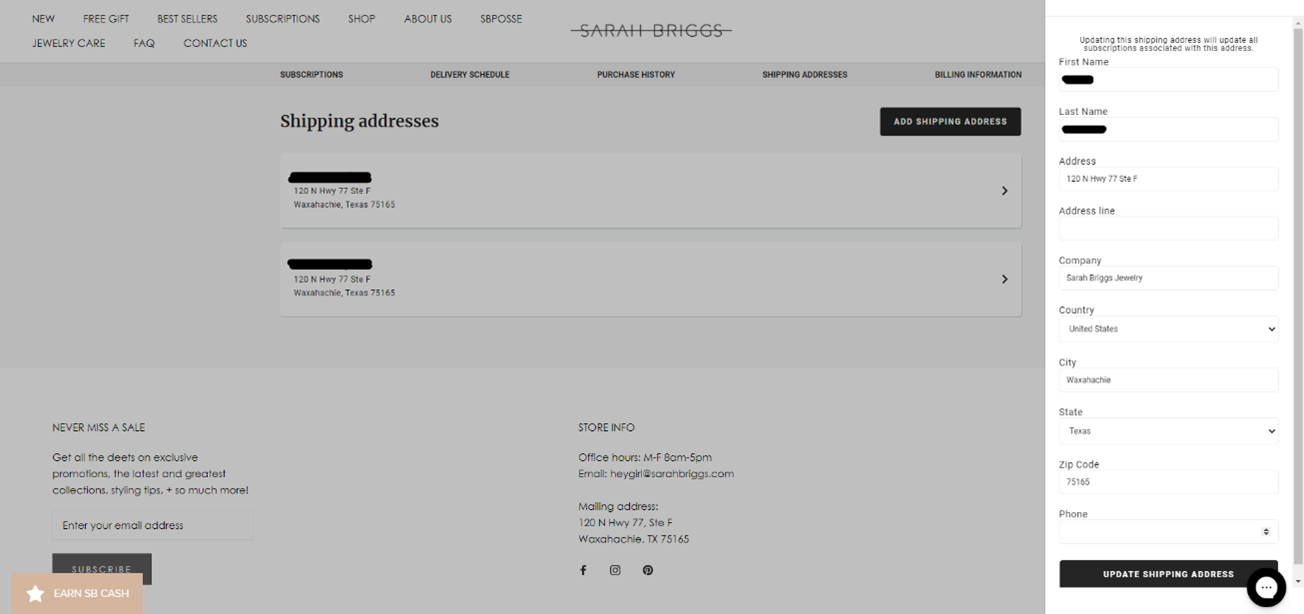 Add a Product to a Subscription -
Once you are logged into your account, select the "Subscriptions" tab, then click "Add Product". This will open a pop-up where you can search, view, and select additional products to add to your upcoming deliveries. You may also choose the frequency and first shipment date. (Subscriptions auto charge first thing in the morning meaning your first shipment date needs to be the next days date at the earliest.)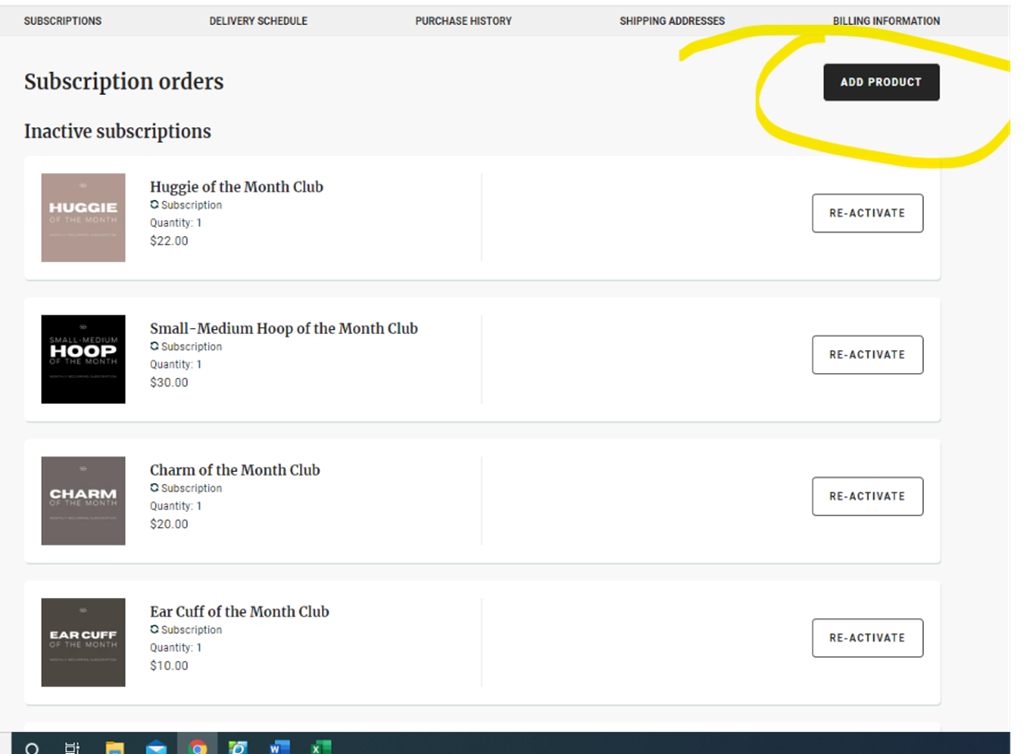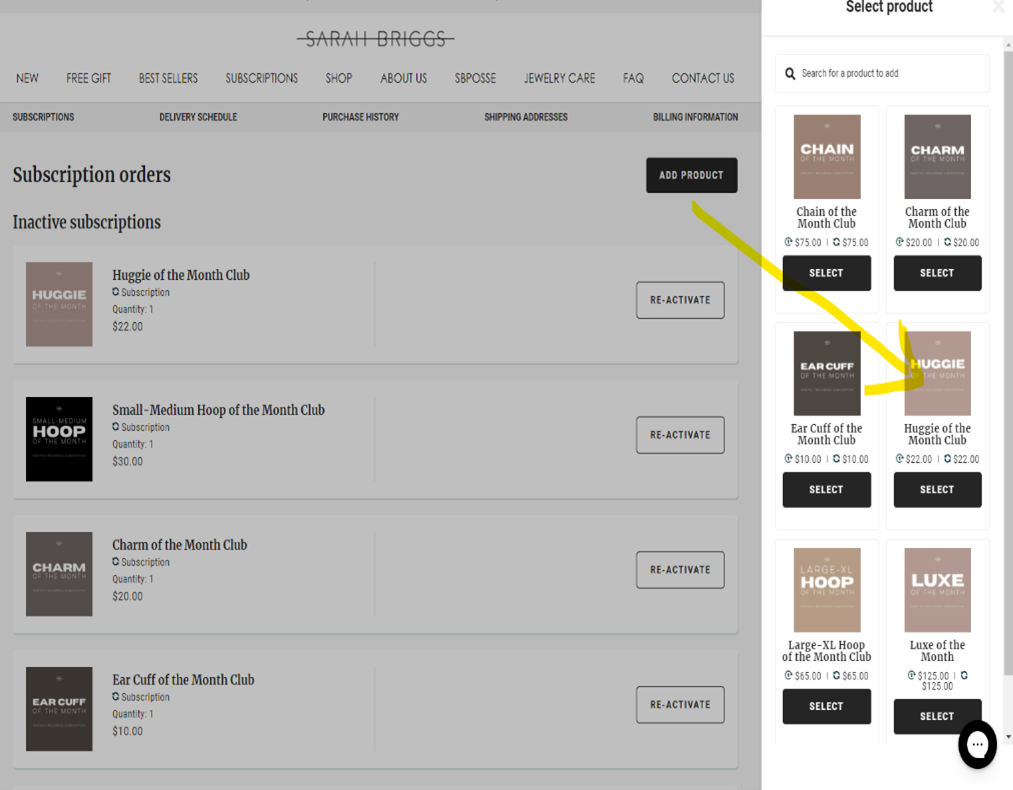 Add a Product to a Subscription (cont.) -
Note: If you are placing your subscription on the last day of the month, you must click "Order Now" so your order will be processed on that day. Otherwise, your order will be charged very early the next morning, which could result in you not getting the collection that you were intending on ordering.
Skip a Delivery -
Once you're logged in to your account, click on the "Delivery Schedule" tab to see all upcoming deliveries for your subscriptions. To skip a delivery, you can click "Skip" next to whichever delivery/subscription you would like to skip. Similarly, to UNskip a delivery, you would click "Unskip" next to the delivery/subscription.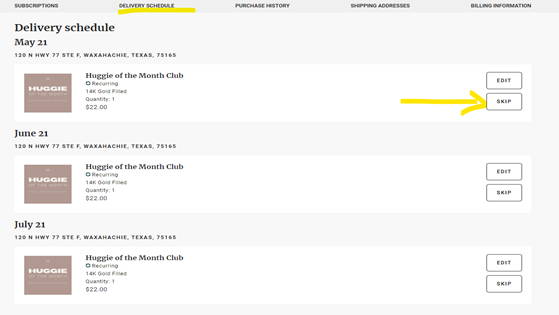 Multiple Shipments -
If you have multiple shipping addresses listed on the same date, even if they are the same address, your orders are most likely to split into separate shipments. Please email heygirl@sarahbriggs.com at least two business days before your charge date, and we will be able to get everything into one shipment.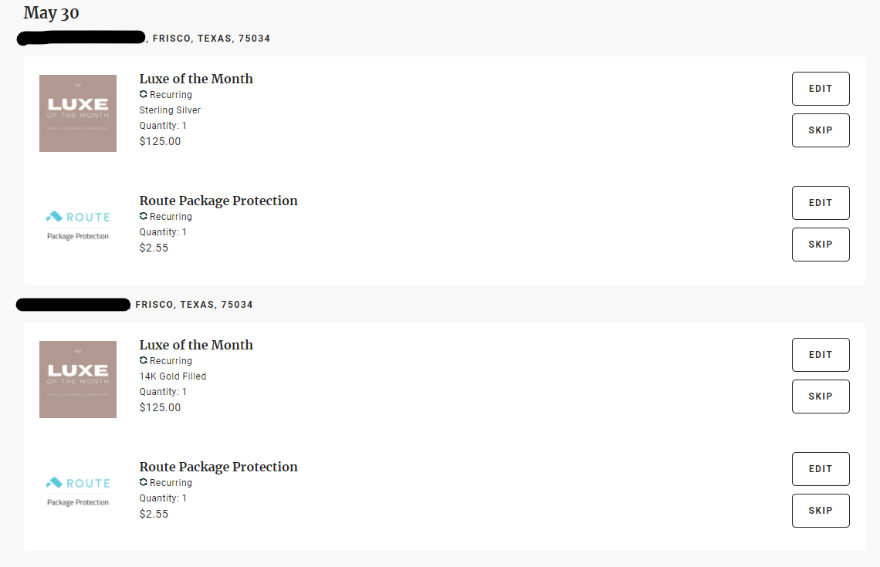 Recap of IMPORTANT Info -
- Once your subscription order has been charged, we cannot edit or modify the order in any way.
- If you place multiple subscription orders during the month, we cannot combine them into one shipment. Email heygirl@sarahbriggs.com and we will be able to group them together for the next shipment!
-Again.... If you add a subscription item on the last day of the month, your order will not charge unless you select "ORDER NOW".
See above for details on "How-To"